Best experienced with



Music and Background Pictures
Albert Lynn Clark's Home on the Web

Intro to 'The Price of Peace' A novel based on Nostradamus.

Intro to Ancient Destiny A Science Fiction Novel.

(click to hear MUSIC after the page loads if your browser isn't automatic)


This page has been visited

times today.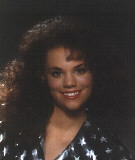 I'm Christine, I am 12 in the picture. I am 30 now and have a masters degree. I play the viola. My extended family (cousins, kids of cousins) has 45 degrees from OU and 17 from OSU. A few went to Texas for college.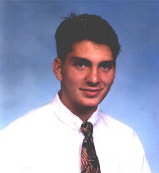 I am Craig A. Clark, and 37 now, the photo was taken at 21 but I look the same, I am a veteran from the US Air Force. I was in special forces, but hurt a knee. I was a State class swimmer and competed in 4 junior olympics.
A little history: Albert Lynn Clark, Retired USAF Lieutenant Colonel. Current civilian team coordinator for modifications, item management, and budget for the E-3 AWACS aircraft. Past SCCA member. Currently drive an MGB and other vehicles. Spent 3 years in Germany. Viet Nam veteran. Experience in munitions, emergency actions, logistics. I was a pioneer in personal computer use in the government. I wrote much of the procedures for acquisition logistics. I have talk program management in the Air Force Institute of Technology (AFIT). I have taught PERT on computers to 3000 people in my own classes. I graduated from Air War College (AWC) and the University of Oklahoma (OU). I attended Enid High School in Enid, Oklahoma.
Future: Retirement, writing novels. Any publishers or agents out there??? Email me.
Albert Clark
My current books completed are:
"The Price of Peace" is a novel of World War III based on Nostradamus.
"A Matter of Time" The people of Atlantis escaped into space when we were savages, but they left us their legacy of knowledge for us to escape too.
"Leaders in Crime" The military industrial complex is a revolving door with more money than the Mafia ever dreamed of.
Tribute to British Sports Cars

My Pet Peeves (coming soon)

Search Places


Sign My Guestbook View My Guestbook